Color pictures from show at the Jesse James club in
Teramo, Italy courtesy of Atomic Barbara.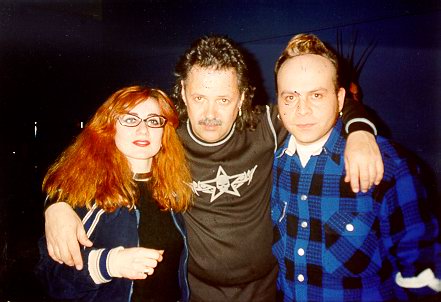 Dennis with Atomic Barbara & Gene Crazed, Italian punkers
Dennis with Giggino X, John Brobst (peeking through), Gene Crazed
and not so innocent bystander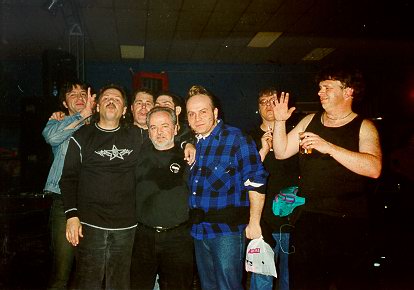 Dennis Most and the Instigators 2002 plus friends; left to right: Pierpaolo De lulis (owner of Rave Up Records), the kid, John Brobst, Peter Poulos, Giggino X (partly obscured), Gene Crazed, Keith Grave, Jeff Roncalli
Jeff Blood and Dennis punking out! (plus heads of John B & ?)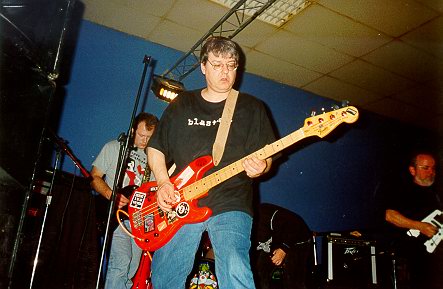 Keith Grave does his best imitation of Blastmat's bass player
Lynyrd Skynyrd?
The singer lays down
B&W from the Sonica club in Rome courtesy Trish and Jeff Blood
Dennis @ Sonica club in Rome, note Italian
punks Fabio & Lorenzo in lower right corner